Bobby Grace for LA County District Attorney (UPDATED)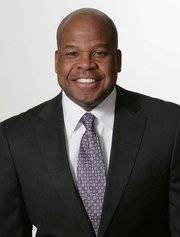 Bobby is the underdog in this race and is the ONLY true progressive running. Despite this, Carmen Trutanich, the man who wanted to make it a mandatory 1 year sentence for organizers who dared protest in the streets is being endorsed by the LA Country Federation of Labor and an out of touch Gerry Brown.  We think our own "austerity measures" and status quo have to go.
In a very short time, Trutanich has turned our city into litigation central effectively forcing constiuents to have to sue to make any substantive changes or removing corruption from their neighborhoods.  Bobby worked with the elder and against domestic violence.
In tough economic times, our citizens should be able to sleep soundly, knowing that their local government is able to protect them, rather than fear for their safety while government wastes hard earned tax dollars. The recent revelations in the city of Bell are prime examples of possible corruption abuses in Los Angeles County. Bobby Grace is in the Los Angeles County District Attorney race for 2012 to ensure that city officials, consultants, and lobbyists stop using local city treasuries as their personal bank accounts.
Phone Banking
Thursday 5/31 10am – 8pm
Friday 6/1 10am – 8pm
Sat 6/2 10am – 8pm
Sunday 6/3 noon – 8pm
Monday 6/4 10am – 8pm
Tuesday 6/5/ 10am until polls close
Canvassing:
Saturday 6/2 – 11 – 8pm
Sunday 6/3 noon – 8pm
Monday 6/4 11 – 8pm
Tuesday 6/5 11 – 8pm
Campaign location:
3349 w 43rd street, LA 90008
— across the street from Leimert Park.
Transportation a problem? Remote phone banks available.
Sign up for office or remote phone bank, send email: Lauren2lb@sbcglobal.net
Watch KPCC interview @ kpcc.org
Read Our Weekly article
http://www.ourweekly.com/los-angeles/district-attorney-race-tight