AD Race 46 Andrew Lachman
UPDATED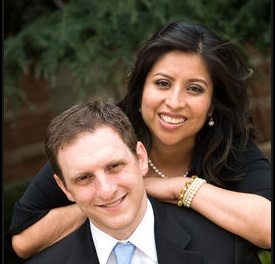 Yesterday, yet another "independent charter school organization" from Sacramento announced they had allocated $2 million dollars from a secretive source into a PAC and spent nearly $70,000 toward the election of one of Andrew's opponents, totaling nearly one million dollars in independent expenditures from similar groups.
This single industry has provided nearly 80% of the direct funding to that same candidate as well, while City Hall lobbyists and money from other interests doing business downtown floods the coffers of another candidate. Yet they both pretend to be "grassroots campaigns."
This campaign is supposed be about making your voice heard. It should not be about the sale of this seat to the highest bidder to help them and their financial supporters avoid accountability for their use of your taxpayer dollars.
Andrew's opponents are trying to put the 46th Assembly District up for sale, and it's up to us to stop it. The good news is that, despite the hundreds of thousands of dollars of outside money being spent, almost every poll shows that this race is up for grabs. There are plenty of undecided voters who are tired of the special interest-funded mail onslaught.
WHEN:
Friday, May 25:              10:00 a.m. – 4:30 p.m.
Saturday, May 26: 9:30 a.m – 7:00 p.m.
Sunday, May 27:               9:30 a.m. -7:00 p.m.
Monday, May 28:               9:00 a.m – 8:00 p.m.
WHAT: Phone Bank & Canvass
Remember to bring your cell phone and a laptop if you have one!
WHERE: 4312 WOODMAN AVENUE, SUITE #101
SHERMAN OAKS (1/2 Block North of Ventura Blvd)
In just two weeks, June 5th, we will gather to celebrate the end of a campaign. We hope you will join us and that all of our hard work is rewarded with a place in the top two. That can only happen if you, our supporters, walk and talk for us.
Call 818-270-5200 to come in this week: Monday – Thursday 10:00 a.m. to 8:00 p.m.
Andrew has worked his way up through the political process the old fashioned grassroots way, walking, talking and meeting with folks every day.  He has become the go to guy for all things Democratic.  He has an amazing understanding of the process and politics of office but has never lost his progressive beliefs. While the west-side and Berman-Sherman race have received so much attention, there is a real race going on the San Fernando Valley for the open 46th Assembly District (Sherman Oaks, Valley Village, Studio City, Van Nuys, North Hills & Lake Balboa).
There's been flood of Republican and special interest money in the race from outside groups, including several "Democrats" who are really funded by Republican groups.
But only our own Andrew Lachman has been running a real grassroots campaign, supported by volunteers, community activists, teachers, entertainment industry workers and leaders such as State Insurance Commissioner Dave Jones, Dolores Huerta and Mel Levine.    Andrew was an early Obama supporter who went to Florida and Nevada for the campaign in 2008 and then volunteered on the Presidential Inaugural Committee.
He's a former State Senate Staffer (arts policy), university business law and corporate social responsibility professor at Woodbury University and has been active with groups such as Stonewall, the Anti-Defamation League and having served on a neighborhood council.
Andrew Lachman has been out talking about the issues, such as education funding and accountability, fixing our state budget, investing in mass transit and creating jobs in the entertainment, technology and clean tech sectors.
Andrew Lachman needs your vote and your help before election day to ensure that he makes the runoff.
Go check out his website at www.andrewlachman.com, volunteer or make a contribution today!